Manufacturing Industry Events 2020
Thursday, February 6th 2020
by Olivia Smith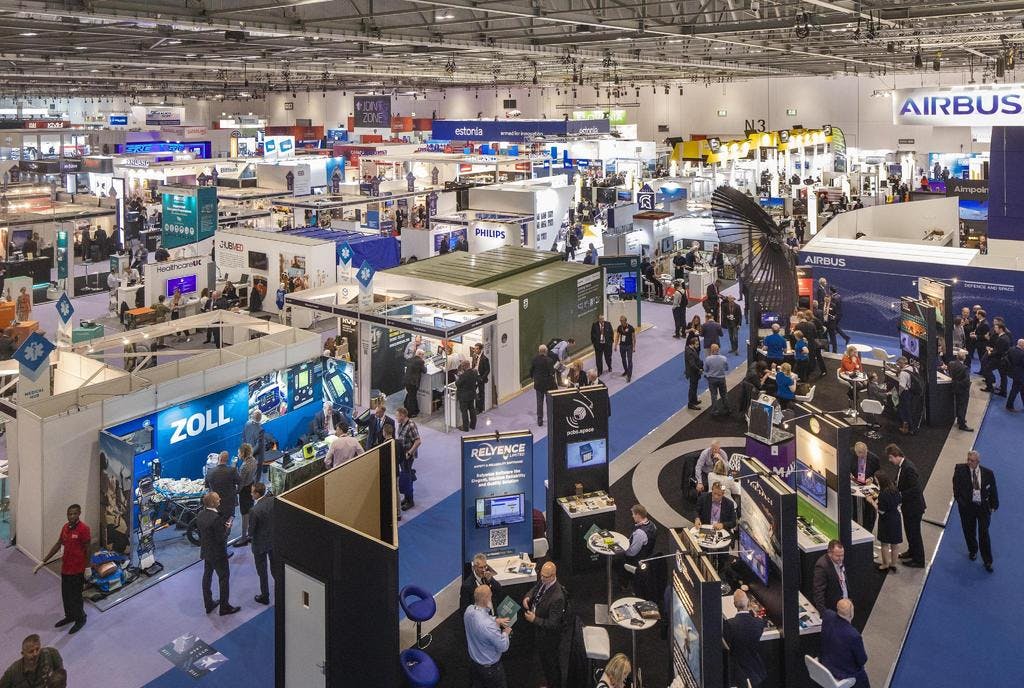 2020 looks to be a busy year full of changes for British manufacturing and it's no wonder that the calendar is packed with many big named players returning to host industry events after a very successful 2019. Attending these events is vital, and helps form an important aspect of the strategy for the year. These events help you stay up to date and informed about the latest trends and innovations, and allows you to meet marketing specialists, corporate decision-makers and market yourself and your business.
The main topics of discussion this year centre around digitisation and looking at making practises greener and more efficient. There will, of course, be talks about Brexit and how this may impact the industry for better or for worse. So, this year more than ever should include some interesting debates about how to help manufacturers continue and grow.
We've comprised a list of some of the best UK manufacturing events and exhibitions in 2020:
Southern Manufacturing and Electronics
11th – 13th Feb 2020
Farnborough
"Southern Manufacturing and Electronics is the most comprehensive annual industrial exhibition in the UK and a major pan-European showcase for new technology in machinery, production equipment, electronic production and assembly, tooling and components as well as subcontract services across an impressively wide range of industry."
2020 National Manufacturing Conference
25th February 2020
London
"We're bringing together industry and thought leaders along with key policymakers for a day of analysis, debate and inspiration so make sure you're clued up and business ready. Whether it's identifying new trading opportunities, optimising your workforce or unlocking new ways to make money."
MACH
20th-24th April 2020 
Birmingham
"Visiting MACH 2020 is a unique opportunity to be part of the UK's largest showcase for advanced engineering and manufacturing, meeting and networking with like-minded individuals and new prospects. With a vibrant MACH seminar programme explores the issues of the day facing UK manufacturing with insightful discussions lead by top economists and well-known entrepreneurs and thought leaders."
Subcon
9th-11th June 2020
Birmingham
"The must-attend event for subcontract manufacturing professionals across all industry sectors, looking to source suppliers, benchmark capabilities and secure the right partners to help them remain competitive in a global market."
Manufacturing & Supply Chain – Conference & Exhibition
1st July 2020
Milton Keynes
"This event will serve as a national forum for manufacturers and operators involved throughout the associated supply chains from across the UK to gather to discuss pressing issues facing the industry. It is now firmly established as a 'must-attend' annual event, which successfully connects key stakeholders across the full spectrum of British manufacturing, including aerospace, automotive, chemical & pharmaceutical, construction, defence, electronics, energy, food & drink, nuclear, plastics, security, steel, space and textiles."
TCT Show
29th –1st October 2020
Birmingham
"This new mission goes beyond simply raising awareness and adoption. It is one focused on developing a real understanding across industry of the potential of additive manufacturing and 3D printing technology, this deeper 360-degree understanding will increase adoption at all levels of design, engineering and manufacturing.
A focus on real-world applications and realistic outlooks aligned with the complete range of technology on the show floor will create an innovative event experience with networking opportunities, practical takeaways and highly focused content for prospective users and existing users alike."
Advanced Engineering
4th – 5th October 2020
Birmingham
"Hosting six key manufacturing show zones, Advanced Engineering is the UK's largest annual showcase of engineering technology, innovation, and supply chain solutions. As the UK's only event truly able to introduce suppliers and buyers to opportunities in familiar and new sectors, Advanced Engineering provides networking and new business for 15,000+ professionals from OEMs, and all tiers of the supply chain. Join us in our 12th year to source, showcase and transfer the latest technologies across R&D, design, test & measurement, advanced materials, manufacturing, production and automation."
Northern Manufacturing & Electronics
7th – 8th October 2020
Manchester
"Northern Manufacturing & Electronics is the North's premier industrial technology show. See the latest machinery and production technology and meet the region's top engineering service providers in one, easily accessible event with free admission and free parking."
Manufacturing Leaders Summit
11th – 12th November 2020
Liverpool 
"In the 12th year of Manufacturing Leaders' Summit we're bringing together senior executives from the UK's largest manufacturers, to collaboratively explore challenges and develop solutions. To ensure a diverse cross-section of industry ideas and viewpoints, the 300 top-tier attendees are drawn from across a range of sectors including automotive, aerospace, defence, electronics, pharma, food and electronics."
We look forward to seeing you there!